Rivers North
Construction and Property Services
Wood Products and More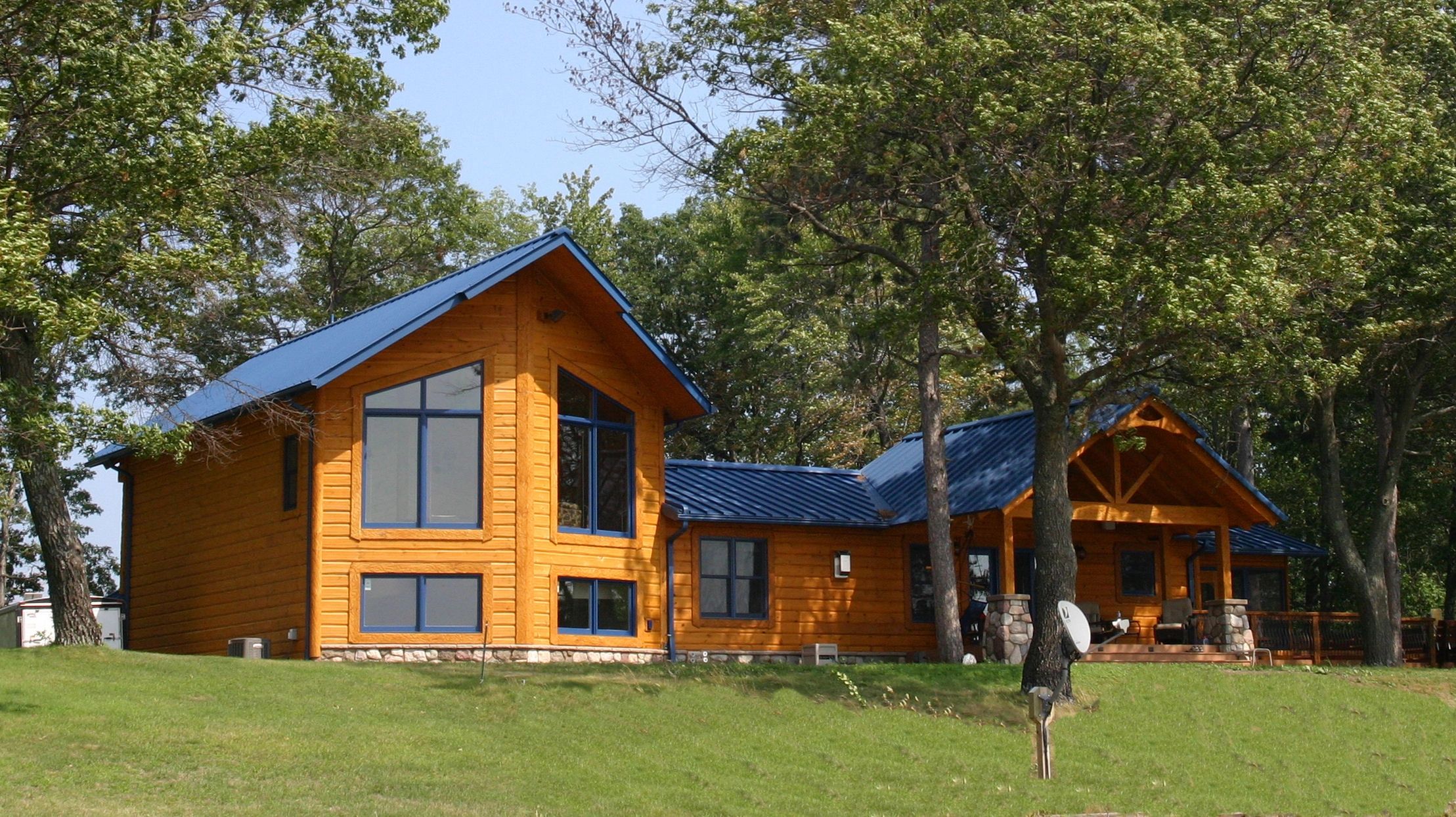 We provide services ranging from home construction and remodeling to building repairs. We provide corrective services to stop waterfront erosion through runoff control. We specialize in hand carved wood products including architectural moldings and timber framing, railings, decks and fireplaces among a variety of other products. In short, we provide products and services to improve your home and property. Please explore our site to learn more.

About Rivers North

Rivers North is located in Webster, WI and owned and operated by Chuck Brookshaw who has an extensive background in woodworking, furniture making, home construction and customer care. "I take great pride in our products and the service to our customers. We take no short cuts in the materials used or the workmanship that goes into your project. Because of that, I can say that we have never had a dissatisfied customer. Period! I invite you to take a look below for a quick overview of what we have to offer you."

Care and Management of Your Project

"I personally manage all stages of your project. From the design phase, through production/construction and the final touches. I am truly hands on throughout the entire project. I have strong alliances with material suppliers, subcontractors, and specialized trades people. Only those vendors with the highest skills and integrity will participate in your project and always under my direct supervision. Remember, whether you have a major building project or have need for a simple repair or product for your home, we can help you." Please take a look.

Unique Products

In the wooded lake region of northwest Wisconsin, designing with the "rustic wood look" is a very fitting theme for homes. With that in mind, we have taken the concept much farther and created a hand carved architectural woodwork for inside and outside of your home. Though it is a tedious process, the result is a look found no where else! It is our specialty and found only at Rivers North. See where else it gets used! Click on "Carved Woodwork" to learn more.

Build, Remodel, or Repair

Are you thinking of building a new home? Do you need an extra room for a growing family? How about a new deck to enjoy the outdoors? Maybe a new lake stairway to get to your boat? Are your windows and doors letting the outdoors come indoors? Other home repairs stacking up? Click on "Construction" to learn more.

Come Stay at "The Cabin"

Looking to get away for a weekend or even a week long vacation. We have available for rent to you a rustic little cabin only a short distance from Webster, WI. Peaceful setting to enjoy the wildlife or take your canoe down the Yellow River. Click on "Rental Cabin" to learn more.

Where Land Meets Water

At Rivers North, we share a common concern with everyone in the preservation of our natural resources, particularly that of our lakes and rivers. We realize that the care of these treasures is paramount to our futures and to those of our children. Because of that, we are actively involved with the Burnett County Land and Water Conservation Department and the Wisconsin DNR in promoting best management practices for waterfront property owners. We provide specialized construction services for controlling rain water runoff through planting and specialized methods to correct those problems for you along your water frontage. Click on "Lakeshore Restoration" to learn more.


Thank you for visiting www.rivers-north.com.
We hope you will take a few minutes to explore the rest of our site and view what we have to offer you.
Please keep us in mind for your future projects or needs. Thanks again!




Please contact us at:

Rivers North
Webster, WI
715-733-0029
www.rivers-north.com
email: chuck@rivers-north.com